In just 30 days you can lose weight, get in shape and feel great. But it's not going to be easy. You're going to have to work for it. But don't worry, we're here to help. In this guide, we're going to show you the tools you need to track, measure and lose weight fast.
We'll also give you tips and tricks on how to stick to your diet and exercise plan, and keep the weight off for good.
Here are 5 top tips to get back on track and reach your weight loss goals:
1. Set realistic weight loss goals
The biggest mistake people make when they're trying to lose weight is they don't set a realistic goal. So, before you do anything else, sit down and make a list of everything you want to achieve. What are your short-term, intermediate and long-term goals? What do you want to look like? And what are your lifestyle goals?
Give yourself permission to fail! The weight loss industry is full of diets that promise you that you're going to lose weight in 30 days if you follow their plans.
The biggest reason why so many people fail when it comes to losing weight is because they do it alone. It's important to have support from your friends, family and spouse. This way, they can motivate you to stick to your plan and they'll be accountable to you as well.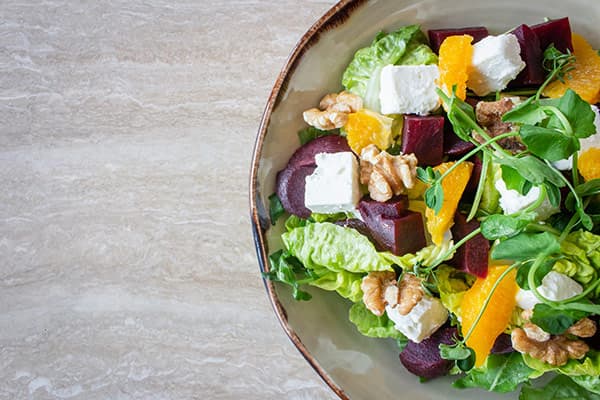 2. Track everything you eat and drink, including portion size
It's no secret that losing weight can be tough. But with the right tools, it can be a lot easier - and a lot more fun! Once you start tracking what you eat and drink, you'll be able to have a much better idea of what you should and shouldn't be eating.
You can then make better decisions about what to eat and drink, and you'll be more likely to lose weight if you stick to your diet plan.
We recommend that you use a food diary to keep track of the food and drinks you consume. Food diaries can be a little bit tedious, but they're worth it! You can use a nutrition app for tracking your foods to make this process easier. We recommend using an app like MyFitnessPal, which has a diet tracker where you can add all the items you eat or drink during the day. It then tracks the calories, carbohydrates and key nutrients you consume.
The information from the app will make sure that you are aware of your progress. Use the calorie calculator to first see the number of calories you should be consuming daily based on your level of activity, and then put the calorie number into the MyFitnessPal app as your daily calorie milestone.
3. Measure your weight loss progress
We've already discussed the importance of tracking your food and drinks, but it's also important to track your weight loss progress. The easiest way to track your weight loss progress is with a digital weight scale. This way, you don't have to rely on your memory and you'll know how well you're doing. Measure your weight at the same time each morning and note it down, or use an app to track your daily weight fluctuations.
Aside from weight, you can also measure your body fat percentage. Our bodies vary based on our level of activity. If you work out a lot then you are likely to have a higher level of muscle mass. As a result, measuring just your weight may not be enough. It's good to use other tools too, like the waist to height calculator.
4. Prepare a Meal Plan to Save Time
Are you looking to drop a few pounds in the next month? If so, you're not alone. Losing weight can be tough - especially if you're doing it on your own. We've given you tips and tricks on how to lose weight fast, but if you're going to lose weight, you're going to need a plan. And that's what a meal plan is all about.
A meal plan is designed to make sure you're getting all the vitamins and minerals you need to stay healthy. We would suggest creating a 7 day meal plan that you can repeat each week. Have a few staple meals that are low in carbohydrates and high in protein. One the key benefits of planning your meals is that you don't have to think about it later. Plan for easy to cook meals and stick to them.
5. Meal Prepping in Advance
Meal preparation takes time, but it's one of the best ways to go about sticking to your meal plans and reaching your weight loss goals. Preparing your meals ahead of time means you don't have to prepare each meal individually. This can make a huge difference and remove temptation to break your diet throughout the week.
When meal prepping, split food into portions and freeze them for the week ahead. When you are ready to eat you will just need to defrost 1 portion and heat in the microwave or oven for a few minutes.
Conclusion
So, there you have it! We hope that you found this guide on how to lose weight in just 30 days useful. You should now have all the information you need to get started on your weight loss journey.  Make sure to share our article with your friends and family to help them lose weight too!
Calorie Calculator
Use the calorie calculator for instant results. See how much calories your body needs each day to maintain your current weight.
Calculate Your Calorie Intake
Lose Weight in Just 30 Days
Share this page
Share this page on social media to help others find the information they need too.
Recent Articles